FSBO and Expired Listings
By Deborah Shanahan
Omaha World-Herald, Neb.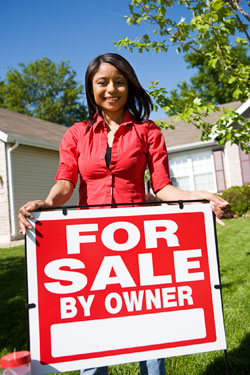 RISMEDIA, March 11 - (KRT) - Realtors have lost their fight to call people listed on the federal do-not-call registry whose home-sale listings have expired or who are advertising houses for sale by owner.
The National Association of Realtors petitioned the Federal Communications Commission to make those situations exempt from registry rules, which call for fines of up to $11,000 for calling any of the 85 million people who have signed up for the registry.
There are exemptions if businesses have recently done business with the people they're calling and for charities, pollsters and callers on behalf of politicians.
Realtors had asked to have exemptions added for expired and for-sale-by-owner listings.
The FCC, in a February ruling, denied the association's petition but clarified that calls could be made by real estate professionals to people advertising homes for sale as long as the purpose of the call was to discuss a potential sale to a represented buyer.
To help its 1 million members comply with registry rules, the association this month is launching an awareness campaign about the do-not-call law.
Omaha-area Realtors said the recent FCC order won't require any changes to policies agents have been following since the rules went into effect in October 2003.
The rules have forced agents who relied on "cold calls" to generate listings to find other ways to drum up business.
Van Deeb of Deeb Real Estate said agents used to gather one night a week, divide sections of newspaper classified ads and make calls to people selling their own homes. They don't do that anymore.
"We recommend doing things the old-fashioned way: knock on the door," Deeb said.
He said his company also allows agents to offer to help homeowners with paperwork or other aspects of the sale for partial fees on the theory that if the owner later decides he needs full service, he'll call the agent who offered help.
Mike Riedmann, NP Dodge's president for residential sales, said an important part of an agent's daily activity is prospecting for new business. Some of that still happens by phone, he said, but it's more limited now because of the registry.
"We were hoping the FCC clarification would allow us to contact for-sale-by-owner and expired listings," Riedmann said.
He said that because of the do-not-call registry, NP Dodge came up with an in-house program that helps agents to manage a database, produce and post direct mailings.
"We're doing a lot more direct mailings than we ever had," Riedmann said. "You need to be more organized and it's more expensive than picking up the phone, but agents adapt."
BancWise Real Estate Solutions relies on a BancWise-mobile to travel through neighborhoods and drop off bags of information about its mortgage and sales services at homes with for-sale-by-owner signs.
The company also invites people listing their homes for sale to Saturday focus groups -- paying them $50 and providing free pizza -- to ask why they're not listing their home with a Realtor and to talk about the benefits of being represented by a Realtor.
"Both sides get something out of it," said Kevin Irish of BancWise.
Marilyn Johnson, general sales manager for CBSHome Real Estate, said agents who rely on cold calls have had to take the additional step of checking computer records to see who is on the do-not-call registry and then knocking on doors or sending mailings.
But she said the Internet increasingly is taking the place of such contacts. The company Web site allows people to survey listings and to register for showings, she said.
"Everyone just had to be more creative," she said. "But a lot of this business is relationship-generated -- it's who you know."
Copyright 2005, Omaha World-Herald, Neb.
Distributed by Knight Ridder/Tribune Business